About Love, Hand + Heart
All Love, Hand + Heart originals are thoughtfully handcrafted with YOU in mind.
I hope my creations helps you embrace your own individuality and beauty. I hope my earrings bring you lots of joy and confidence to show up and live your best life. I hope you step into your power when you wear Love, Hand + Heart. 
My goal as an artist is to create unique accessories that empower you to be your "you-est you" and shine your brightest every single day, because you are oh so lovely.
Each creation is made with high-quality polymer clay and hypoallergenic, nickel-free earring posts, jump rings, and hooks. (Clip-ons are available upon request.) Polymer clay is extremely lightweight, so even the biggest earrings you see here are comfortable enough to wear all day! 
To some, earrings are just an accessory, to me they are a piece of empowerment I can put on to elevate my confidence and show up in life as the most authentic version of myself. I hope you feel that feeling when you put on a pair of Love, Hand + Heart earrings.
Love, 
Walanya
Creator of Love, Hand + Heart
You are so lovely
You'll see this phrase often. To me, it's all encompassing. It's not just about one thing, it's about all the things that make you, you. You are beautiful inside and out. You are special. You are loving, loved, and lovable. You are worthy. You are smart. You are capable. You are kind. You are all the things you want to be. You are so lovely. 💖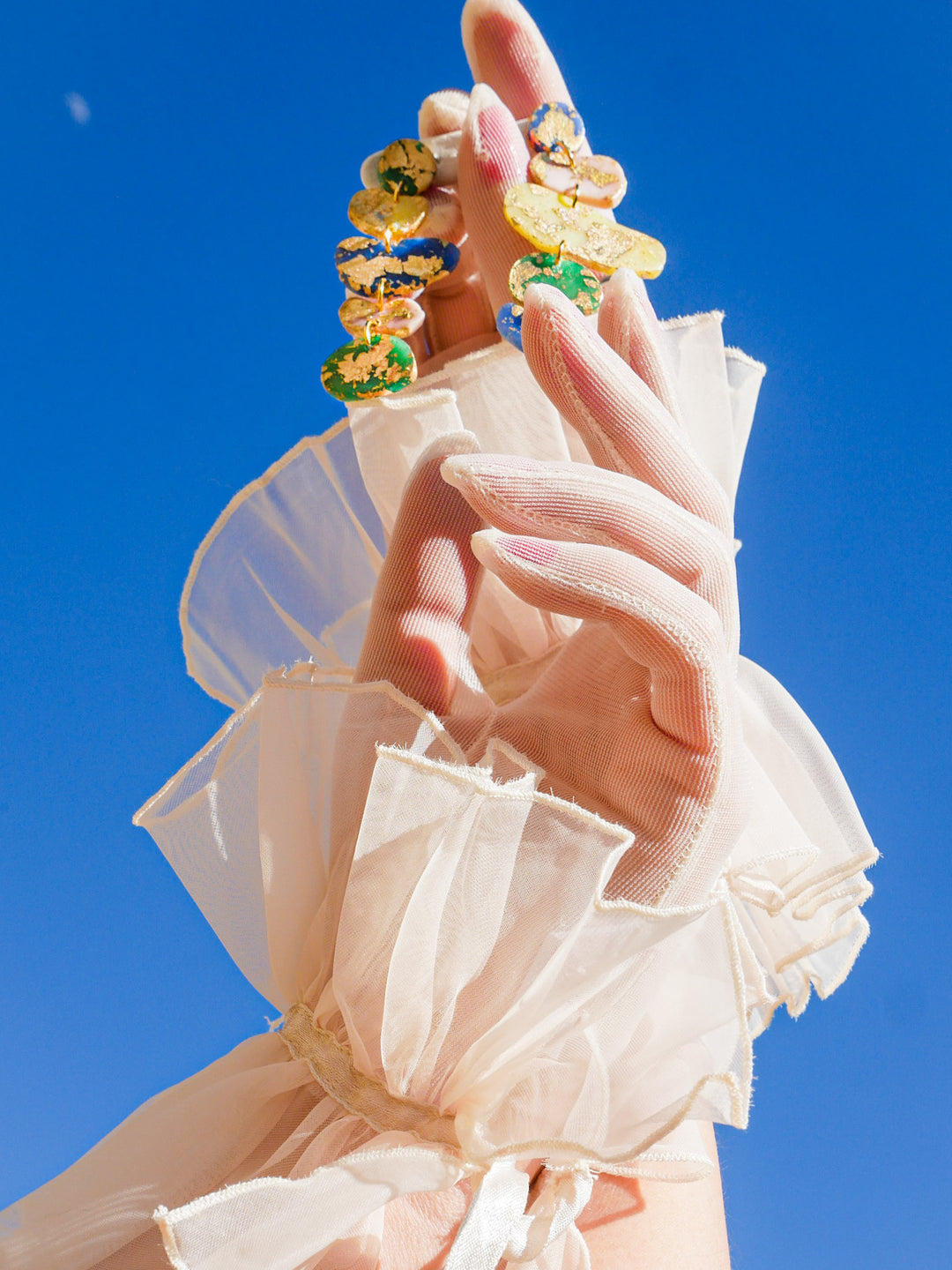 Handmade
Each pair of Love, Hand + Heart earrings are thoughtfully handcrafted with you in mind.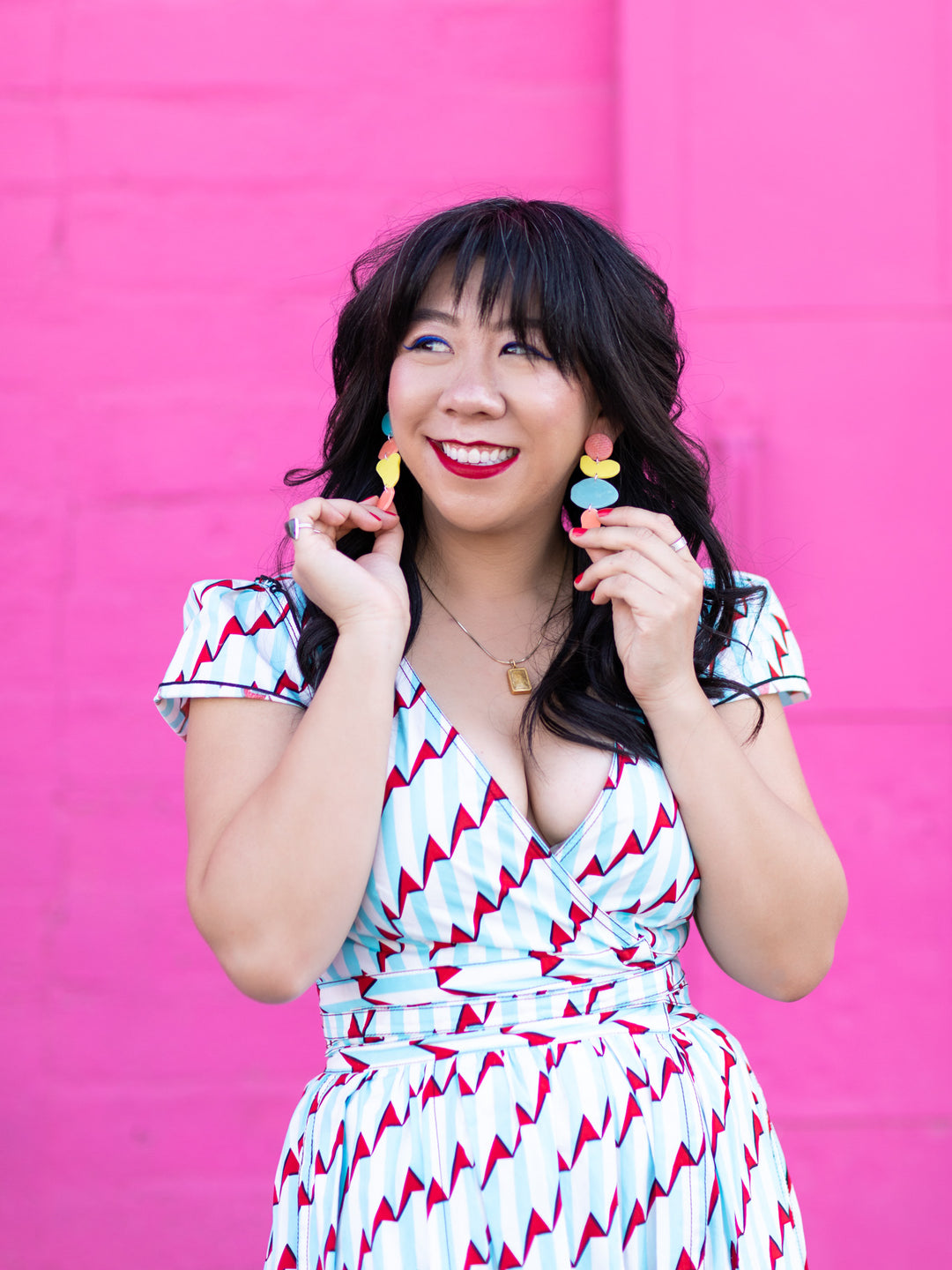 Heartmade
Created with ideas from my heart. All my creations are infused with lots of love and good intentions.
Slowmade
Each batch of Love, Hand + Heart earrings take an average of 12-14 hours to complete from start to finish.
Love, Hand + Heart is a collection of one-of-a-kind wearable art. All earrings are handmade with lots of love with polymer clay and hypoallergenic hardware. These beautifully handcrafted earrings are uniquely crafted by Asian-American Artist, Walanya Vongsvirates in Las Vegas, NV.